International Research Cooperation
Deputy Prime Minister of Singapore at Fraunhofer AISEC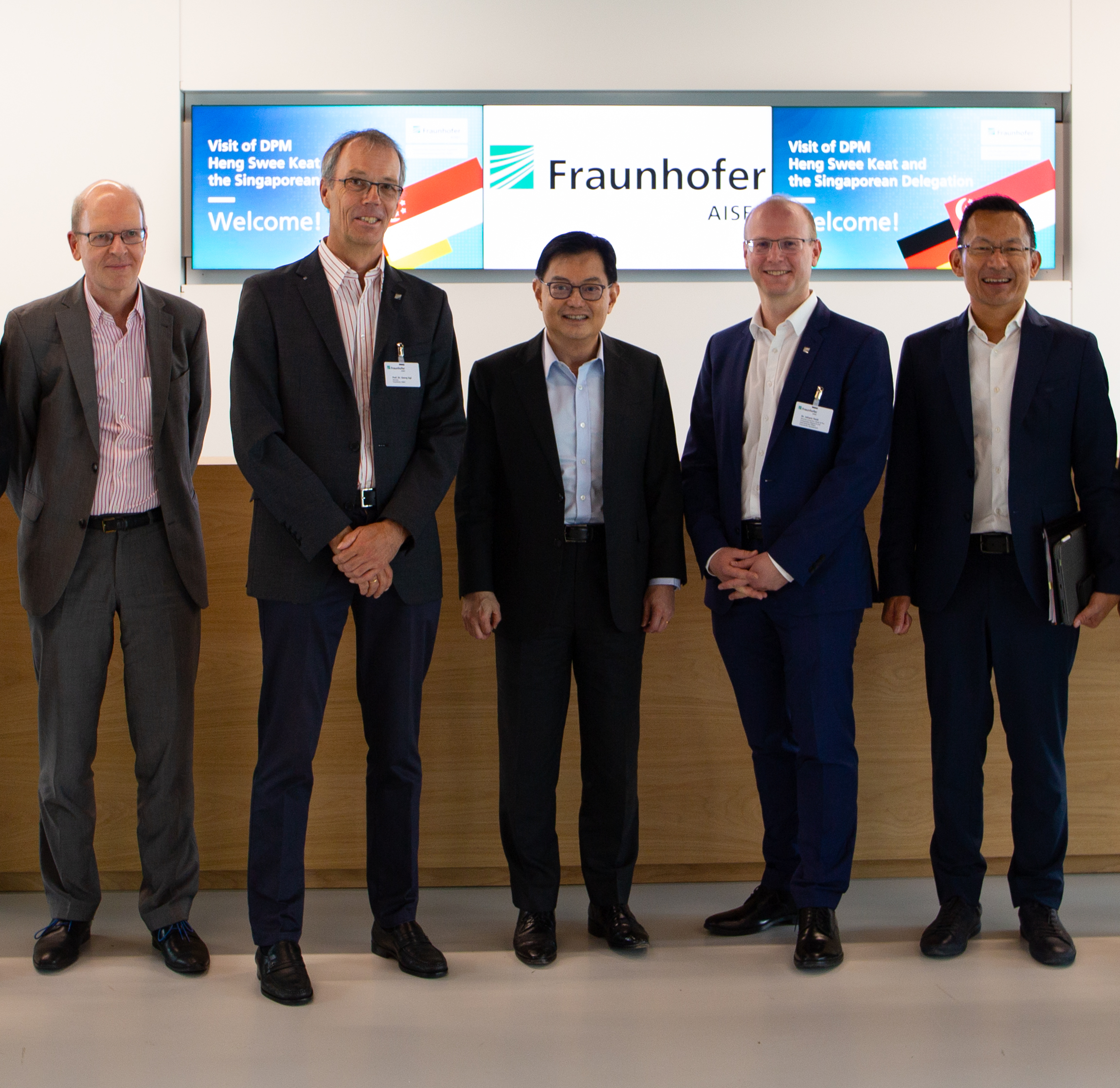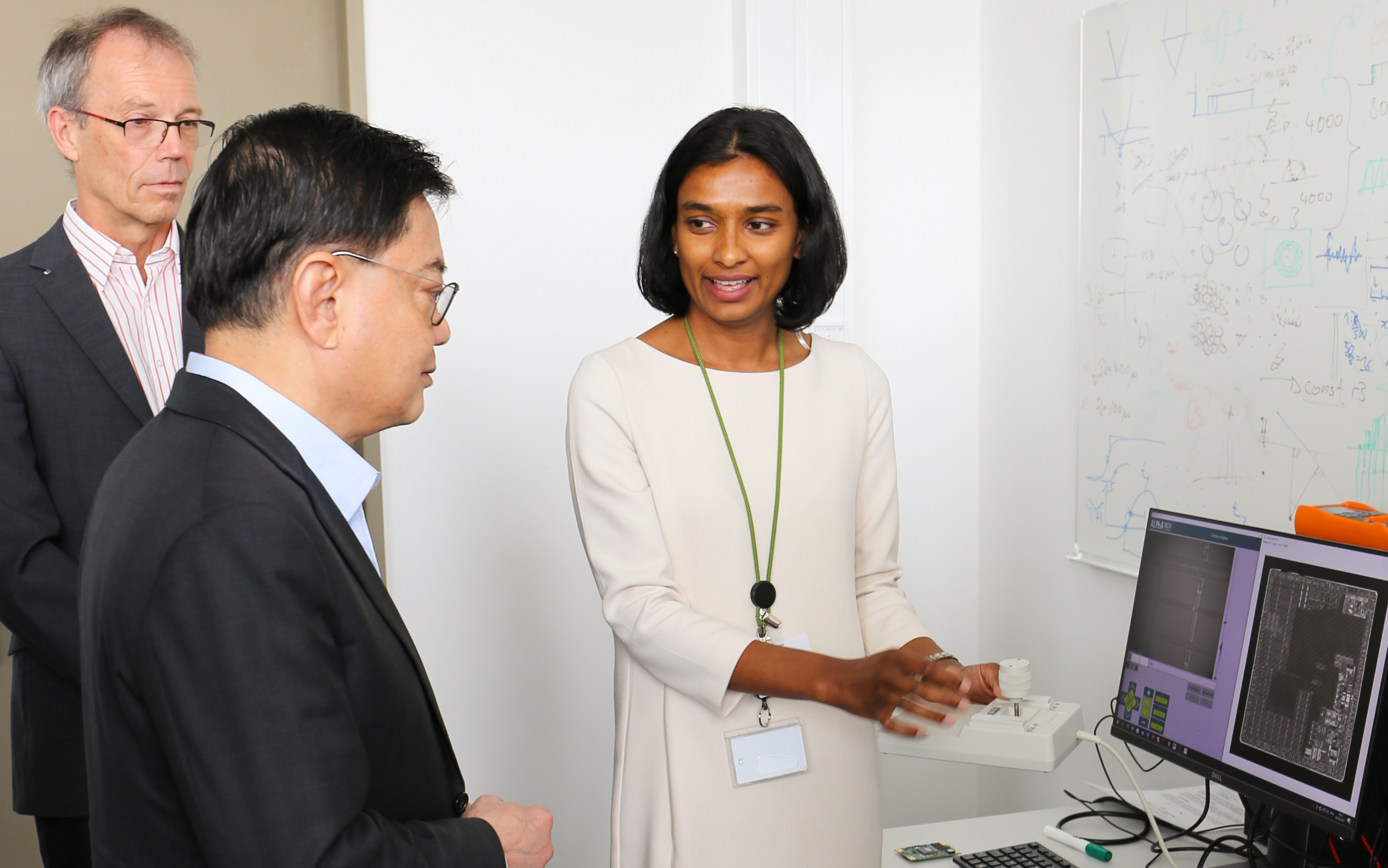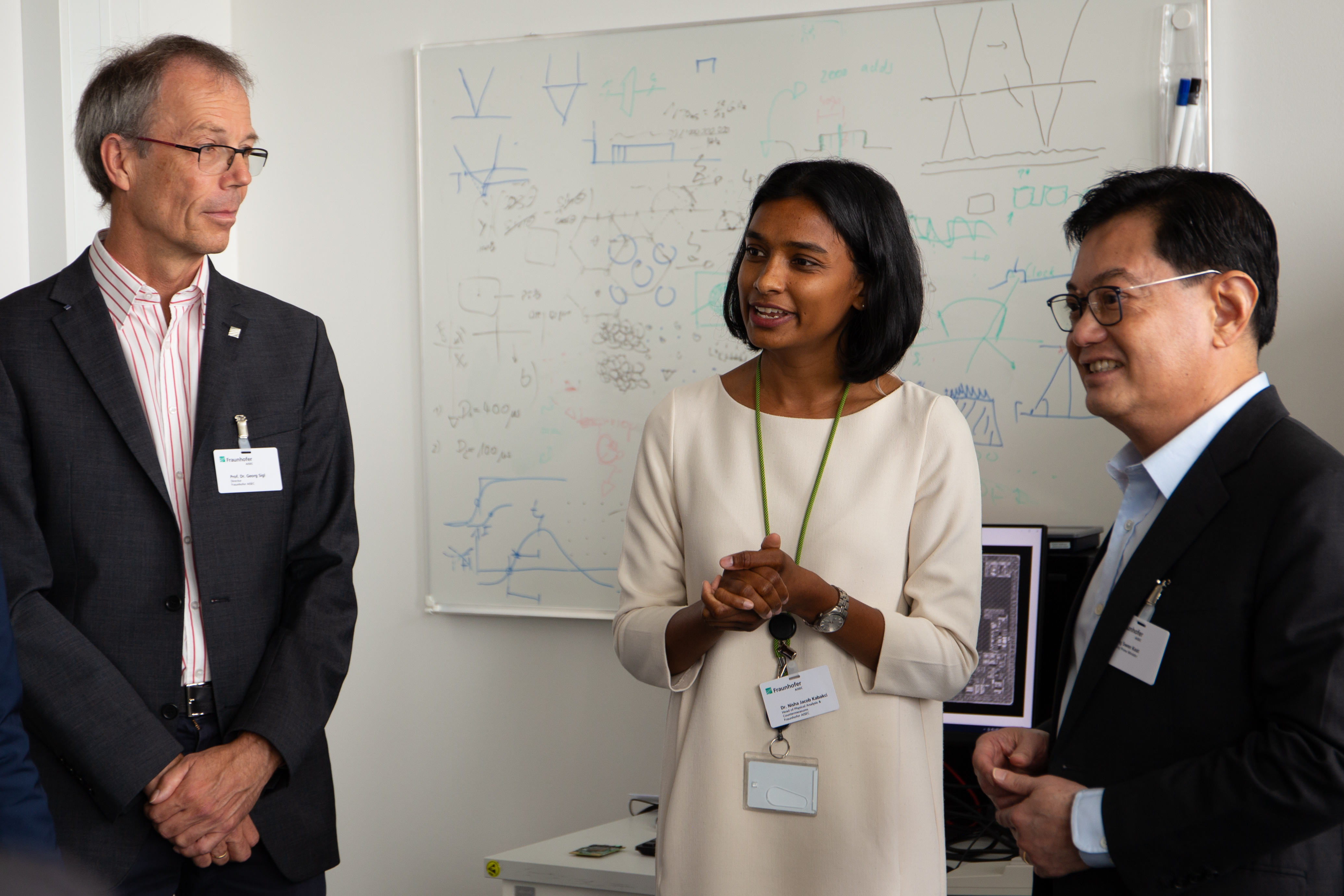 In an interconnected world, cybersecurity goes far beyond the borders of individual countries and calls for collaboration on international level. Fraunhofer AISEC is collaborating closely with research institutions in Singapore. The goal is to identify both the threats and the potentials that accompany advances in quantum computing and artificial intelligence (AI) at an early stage. High-ranking representatives from Singapore's government and research community visiting Fraunhofer AISEC highlight the importance of international cooperation and provide new incentives for joint research.
On Friday, June 30, 2023, the Fraunhofer Institute for Applied and Integrated Security AISEC hosted a top-level delegation from Singapore at its research facility in Garching near Munich. Among the distinguished guests from government and research were Singapore's Deputy Prime Minister and Coordinating Minister for Economic Policies, Heng Swee Keat, and the CEO of the National Research Foundation Singapore, Beh Kian Teik, which is instrumental in shaping public research in Singapore.
Focus on AI and quantum security
Institute director Prof. Georg Sigl received the 18-member delegation from Singapore as well as guests from the Fraunhofer-Gesellschaft and the Technical University of Munich. In addition to tours through to the automotive and hardware security labs, the visit focused on Fraunhofer AISEC's research on trusted AI, post-quantum cryptography and its contributions to the Munich Quantum Valley (MQV). Besides securing encryption protocols against attacks from quantum computers in the Competence Center for Post-Quantum Cryptography, the Fraunhofer AISEC researchers develop software to securely operate quantum computers. The aim of the "BayQS" and "Quast" research projects is to help businesses harness quantum advantages and put quantum computing to industrial use.
In the field of trusted AI, Fraunhofer AISEC researchers are developing solutions to detect and avoid AI misuse. Using media examples, the researchers illustrated how AI can be applied to reliably detect deepfakes, i.e. manipulated photos, audios or videos generated by AI. In an age of fake news influencing public opinion in both Singapore and Germany, combating AI-generated misinformation plays a crucial role for both countries.
Future-proof cybersecurity across borders
Beyond trustworthy AI, cybersecurity in the age of quantum computing is at the heart of the research cooperation with Singapore. Fraunhofer AISEC has been the partner institute of the foreign affiliate Fraunhofer Singapore since July 2022. Together, researchers are advancing secure communications in the quantum age.

"This high-level visit reaffirms the value of our efforts on a global level and the central role of Fraunhofer as a research partner on the international stage. It adds new momentum to the cooperation between Fraunhofer AISEC, TU Munich and Singapore. This way, Fraunhofer AISEC can make decisive long-term contributions to technological progress and to strengthening cybersecurity, not only in Bavaria, but across the globe," explains Prof. Georg Sigl, Director of Fraunhofer AISEC.